Governance Categories:
Device
Outcomes:
Locate a specific device registered in your Intune tenant
Identify the device's group membership
Lookup device information details
Sync Device Remote Action
Published: August 5, 2021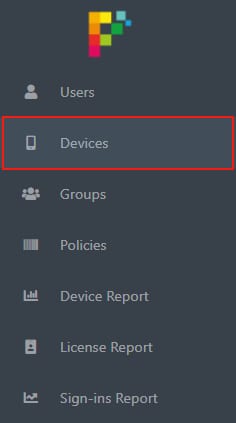 Step 2
Next, find a device of interest and activate the "Actions" button on the right side of the data frame.

Step 3
Choose "Sync device" from the drop-down list.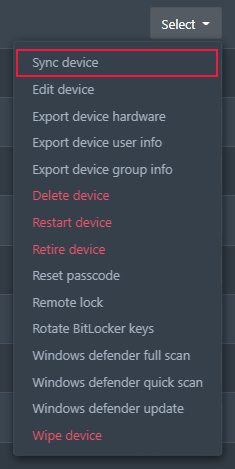 Note. The command is issued immediately through Graph API, but it can take Intune up to 30 min to process the command. Additionally, if the device is not connected to the corporate network, the command cannot execute.