Governance Categories:
Identity, Security
Outcomes:
The User accounts from the source group (or collection) are copied to the destination group
Users accounts are unassigned from source group
Move Users From One Group to Another
Published: August 12, 2020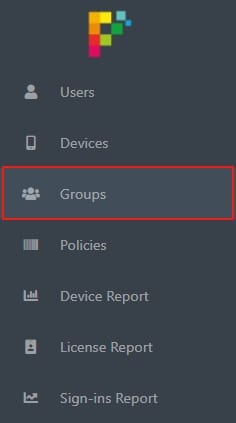 Step 2
Find an Azure AD group that contains users you want to move.
Step 3
Expand the row container for the group and select the "View Users" button.

The modal willl open to the "Users" tab with all of the users assigned to that group.
Step 4
Each user can be manually added to the "bulk collection" by activating the bulk selector located on the left side of each user's name.
To assign all of the users to the bulk collection, select the first bulk selector, highlighted in the figure below.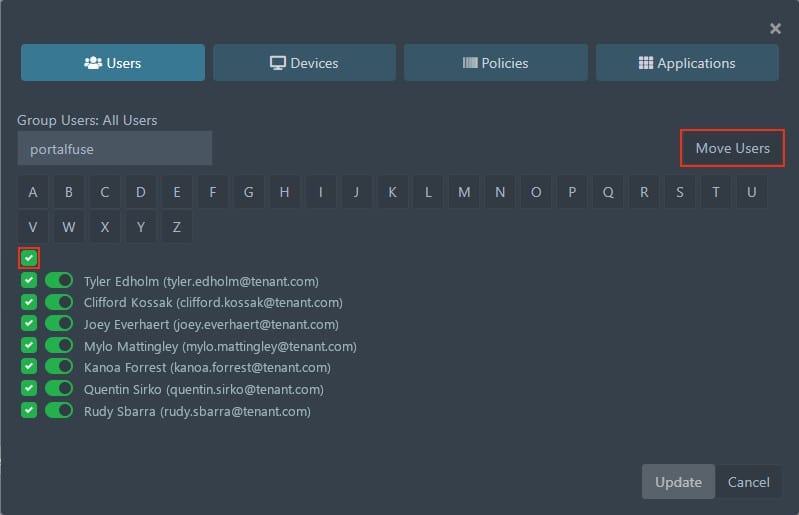 Once all the users have been added to the bulk collection, select the "Move Users" button.
The modal will update with a drop-down list of available groups you can choose from.

Select the "Move" button to commit the move.
Note. The Move function unassigns the users from the source group and assigns them to the destination group. If you want to keep users assigned to the source group use the Migrate Users action instead.