Governance Categories:
Identity, Security
Outcomes:
Find the authentication log for a user
Locate any authentication failures
Identify failure details
Lookup User Authentications
Step 1
Log into the PortalFuse dashboard. First, open the app https://yourtenant.portalfuse.io
PortalFuse defaults to the Users page when accessed. If you already have the app open, select "Users" in the left-hand menu.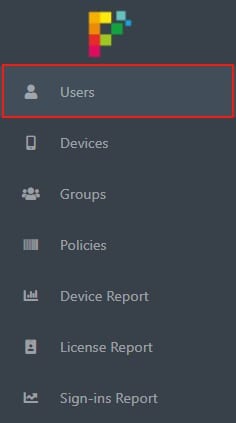 Step 2
First, find a user and then expand the row container.
Select the "View Authentications" button.

Step 3
Review the authentications for the user. The Status icon will be set to red 'x' for a failure.
Step 4
When you locate an authentication failure, activate the row container "expand" chevron to display more details about that failure.