Governance Categories:
Identity, Device
Outcomes:
Locate a specific policy registered in your Intune tenant
Identify devices and groups assigned to a policy
Published: December 21, 2020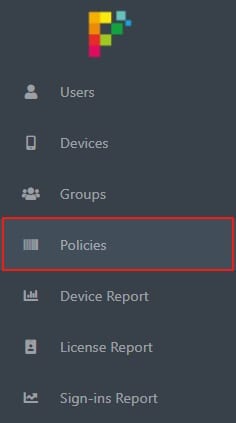 Step 2
Next, search for a policy of interest using the search field.

Alternatively, you can use a column filter or column sort to refine policies displayed in the data frame.

Step 3
When you have identified a policy of interest, activate the "expand" icon located to the left of the policy's name.
Once selected, the row container will expand and reveal the details about that policy. The core properties displayed for each policy are:
Policy Name

Platform

Type

Last Modified

Assigned
The additional properties displayed in the expanded are:
Policy Id

Policy Type

Description
Below the policy details are five buttons that allow you to view the key relationships of that policy or view the policy contents. 
View Assigned Users

View Assigned Devices

View Assigned Groups

View Policy Backup (meta only) – if there is a policy backup, view the meta information about that backup.

View Policy – opens a new browser tab with the contents of the policy displayed