Governance Categories:
Device
Outcomes:
Locate a specific device registered in your Intune tenant
Identify the device's group membership
Lookup device information details
Export Device User Details
Published: August 5, 2021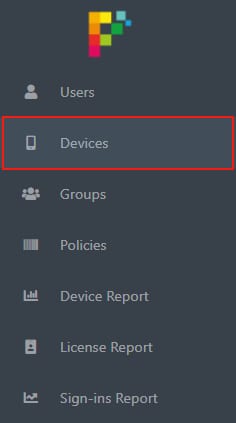 Step 2
Next, find a device of interest and activate the "Actions" button on the right side of the data frame.

Step 3
Choose "Export device user info" from the drop-down list.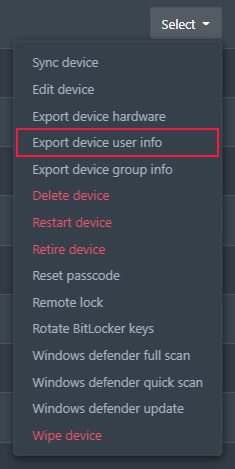 Once selected, the browser's "Save as…" dialogue will open and prompt you to choose a location to save the CSV file to your local machine.