Governance Categories:
Device, Security
Outcomes:
Create a new Intune policy based on an existing policy
Assign the policy to a group (optional)
Published: August 12, 2020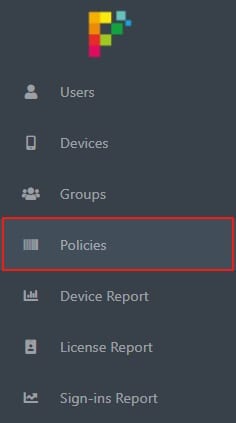 Step 3
Select the "Actions" button and choose "Duplicate Policy" from the drop-down menu.
Step 4
A modal will open with a form where you can provide a new policy name, a description, and choose a group to assign it to (optional).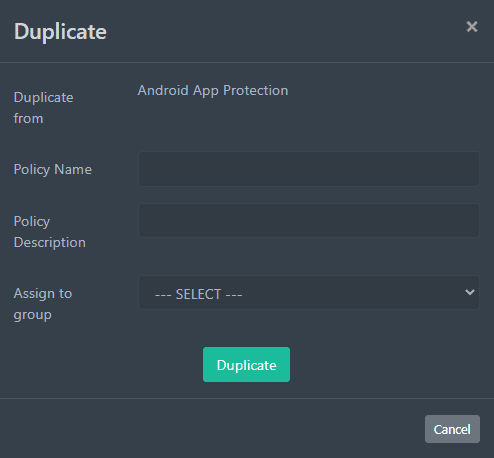 When you have completed editing the form fields, select the "Duplicate" button.
PortalFuse registers the duplicated policy immediately on your Intune tenant.
To view the new policy, expand the row for the policy and select the "View Policy" button. To make changes to the new policy, download the policy locally, and open it in any code editor.