Governance Categories:
Identity, Device, Security
Outcomes:
Save an Intune policy locally as a .JSON file
Change/edit .JSON file configuration settings in your local copy
Published: August 13, 2020
Required: in order to create an Intune policy with PortalFuse, you need an Intune policy in a valid JSON formatted file.
If you don't have a policy in JSON format, you can either download an existing policy from your Intune tenant or use one of the provided templates.
Step 1
Log into the PortalFuse dashboard. First, open the app https://yourtenant.portalfuse.io
Click the "Quick Action" menu and choose "Create new Policy" from the drop-down list.
If you have your own JSON formatted Intune policy, proceed to Step 2A. If you don't have your own policy, proceed to Step 2B.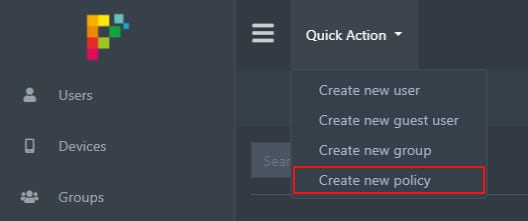 Step 2a
Select the "Choose File" button and upload a valid JSON formatted text file. If you upload your own policy file, skip Step 2B.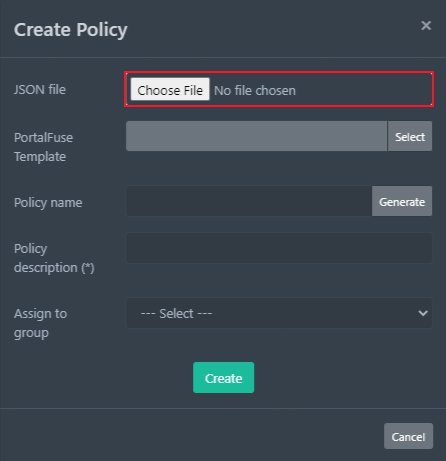 Step 2b
Select the "Select" button beside the PortalFuse Template field and choose one of the available PortalFuse policy templates.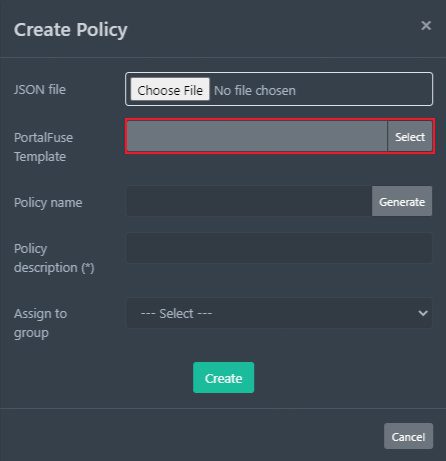 Step 3
Give the new policy a name and a description.
We STRONGLY encourage technicians to use a naming convention for their policies which makes it easier to work with large numbers of policies. Use the Policy Name tool to create standardized policy names.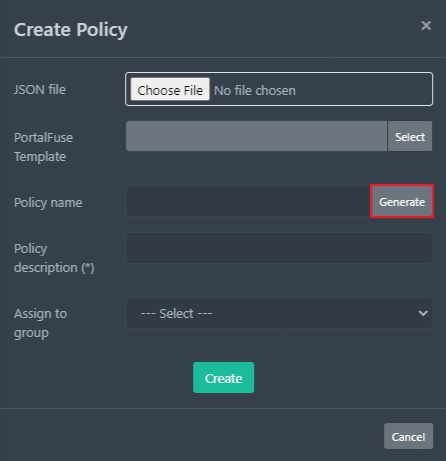 Select the "Generate" button beside the Policy name field which will open the name generator tool.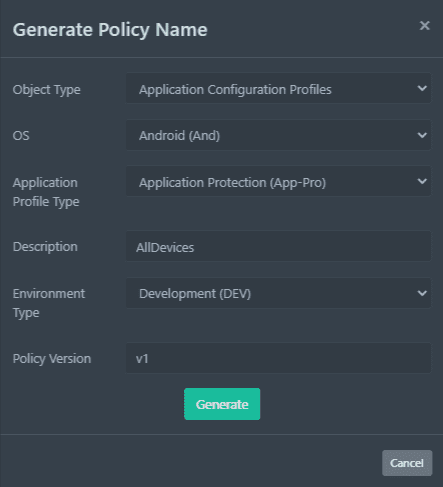 Choose all the options that apply to your policy. The Description and Policy Version fields are free text. Be as concise as possible while still maintaining readability.
Select the "Generate" button when the form is completed and the tool will insert the policy name into the Policy name field.
Policy name ->And_App-Pro_AllDevices_DEV_v1
Select a group from the drop-down list (optional).
Step 4
When you have completed filling out the fields, select the "Create" button.
The policy will be uploaded and registered on your Intune tenant.