Governance Categories:
Identity
Outcomes:
Assign/remove one or more licenses to a user
Assign License to User (Direct)
Published: August 12, 2020
Step 1
Log into the PortalFuse dashboard. First, open the app https://yourtenant.portalfuse.io
PortalFuse defaults to the Users page when accessed. If you already have the app open, select "Users" in the left-hand menu.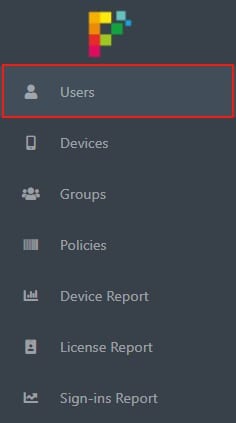 Step 2
First, find a user and then expand the row container.
Select the "View Assigned Licenses" button.

Step 3
Evaluate the licenses currently assigned to the user. The assignment toggle has two states:
Orange – license is not assigned (deactivated)
Green – license is assigned (active)
If the user has any licenses assigned to them, the toggle will be set to active for that license.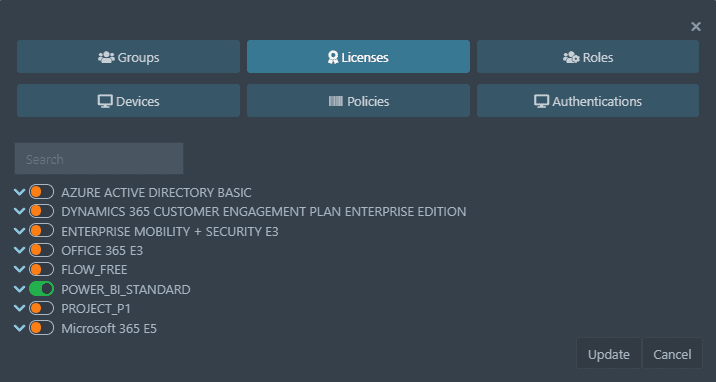 Step 4
To assign a license to the user, activate the toggle beside an available and approved license. 
Once you have assigned all the relevant licenses, select the "Update" button.